"BANSHEE"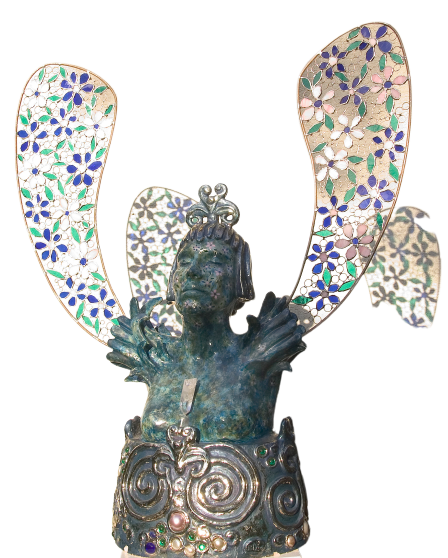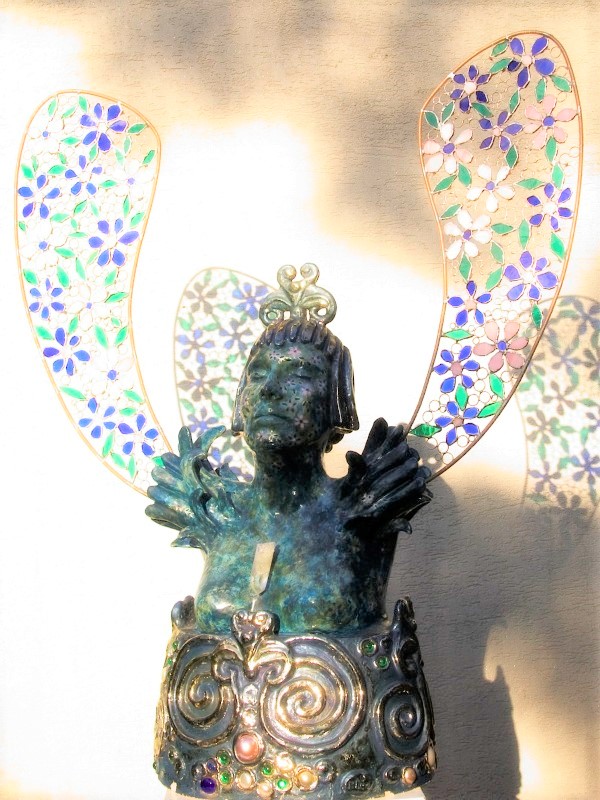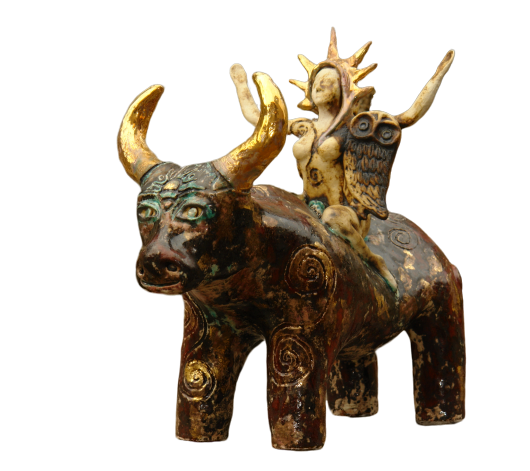 "Taurus of Sun"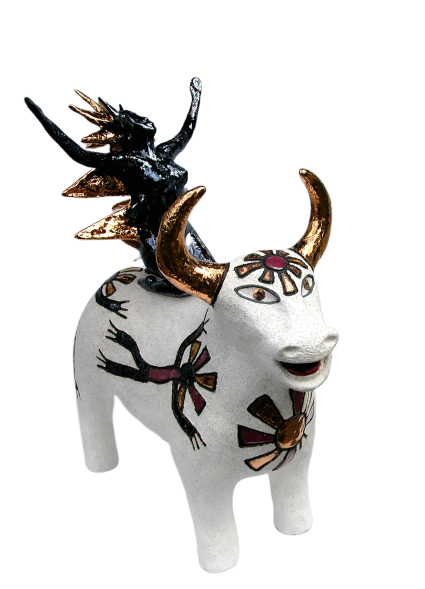 "

Blodeuwedd"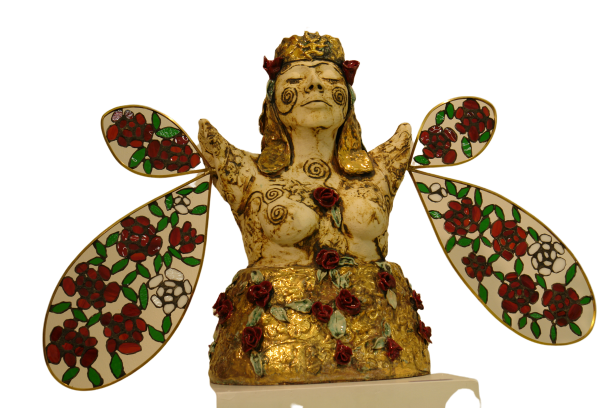 61 cm height ceramic figure constructed in a concave manner, which was burnt to a 24-carat gold glimmer effect by the third round of burning.
Wingspan: 85 cm, I have produced (one) with Tiffany work. Opalescent glass was used there.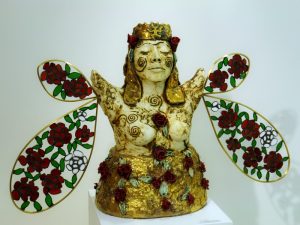 "IDUN"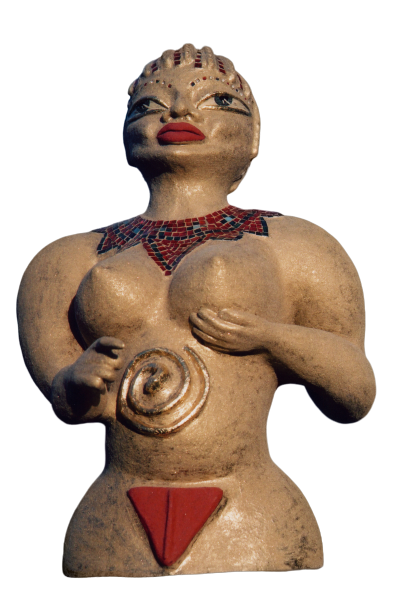 "Blancheflur"
Ceramic sculpture was constructed in a concave manner. H:60 cm, Burnt thrice and seen with glimmer effect.
Wingspan: 90 cm, the fabric skin of the wings consists of silver-plated wires and various white pearls.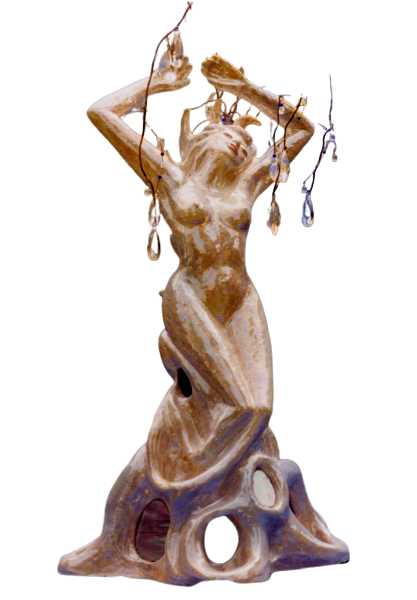 "Fairy Tree"
 The ceramic was constructed by me in a concave manner, burnt thrice with iris glitter effect. Then I applied Opalescent glass plates, in colours iridescent pink and blue. The fruits consist of honed crystal glass.

"Halcyon"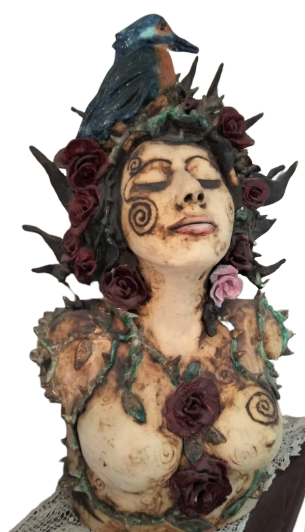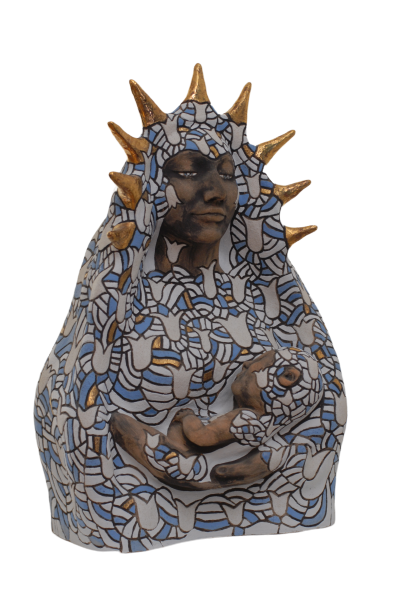 "Lilienjungfr

a

u"